Woodward

High School




Class Of 1959
ANNOUNCEMENTS
•

Carla Sue Storm Harness

Howard Baum learned the following from Carla's Daughter Jennifer

September 27th Message from Jennifer:

Mom is now at home thanks for the cards and prayer

Her home address is:

I'm sure that the nursing home will forward any mail that she received after she was sent home.

Thanks very much for thinking of my mom. It means so much.

Hope you and yours are well.

"Mom is not doing well at all. There was talk of her possibly going home September 1 but they assessed her and she is not yet infection free so they've ordered another course of iv antibiotics. She has been having multiple health problems on top of the infection so there is a lot going on and she is rarely comfortable. It breaks our hearts for her but we are powerless to help. We just have to trust the doctors. And we pray for comfort and complete healing for her."

Cards can sent to the following address:

Carla Sue Harness

c/o St. Andrew's Health Campus

1400 Lammers Pike

Batesville, IN 47006

•

For Those of Us Raised in Hartwell or Carthage

Great Article About the History of the Indian at Paddock and Vine

•

Hope all can get to this Link: Shark Tank

This is our good friend and often class comedian, Judy Dudley Mahan's son in law............He scored big on Shark Tank last night.........April 7th

Owner Rick Pescovitz

Congrats to the Parents-in Law !

•

Sherman Kaplan just sent a great article on Cincinnati History as many would remember in our days at Woodward. Should be able to open from this link: Historic Downtown Cincinnati.

•

a big thanks to all who helped set up the birthday party AND to those who attended it really is good to see classmates again as someone who doesn't get back to cincy all that often,the city looks great! thanks again to everyone bob risch

•

For those who missed our 75th Bday party: You missed a great time - the planning committee did wonders & we enjoyed renewing ties withour classmates.

Rumor has it that there will be a 60th class reunion in 3 years - plan on coming - you won't be sorry.
---
A Wonderful 75th !
Check the Great Weather and Attendees
Click Above
---
Plan to Join the Party on the Riverfront of Cincinnati, Ohio
6:00 - 7:00 PM Social Hour Appetizers
7:00 Dinner Choice of 5 Menu Selection of Famous Montgomery Inn Favorites
Ticket Price $50/Attendee

Food Covered with Cash Bar
Order your Tickets on Line Or e-mail Dave Lepof:
Complete the Form & Mail Your Check:
Payable and Mail to:
David Lepof
5392 Oakbrook Drive
Fairfield, OH 45014
513-659-6540
E-Mail leppyd@aol.com
---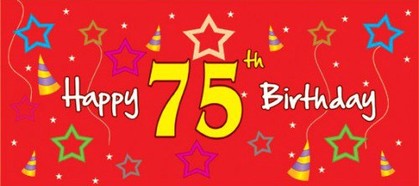 Let's All Plan to Gather in Cincinnati's Famous
Montgomery Inn Boat House
Thursday Evening, September 15, 2016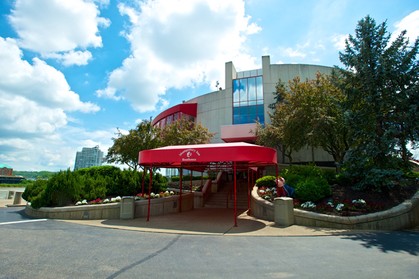 Come Home to Cincinnati or Locals Come Down to the Riverfront
We Will Organize For the Views and Make Sure We Can Celebrate a September 15th 7:50 PM Sunset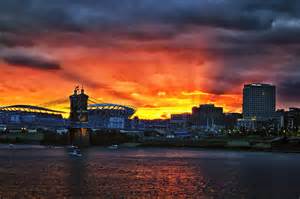 Good location with a great Cincinnati heritage that connects to our Class of 1959.
· Smale Park, The Banks are worth a trip to Cincinnati.
· The Cincinnati Reds are in town that weekend. (Pittsburgh Sat. 7:10 & Sun. 4:10)
· Oktoberfest Zinzinnati starts of Friday, September 16th
Please Help Us by Answering the Two Questions Added to the 75th Survey
---
Steering Committee Updates
Last Meeting July 21st
---
Committee Meets at Montgomery Inn Boathouse
June 1, 2016
Do They Look 75? Can You Name All 10?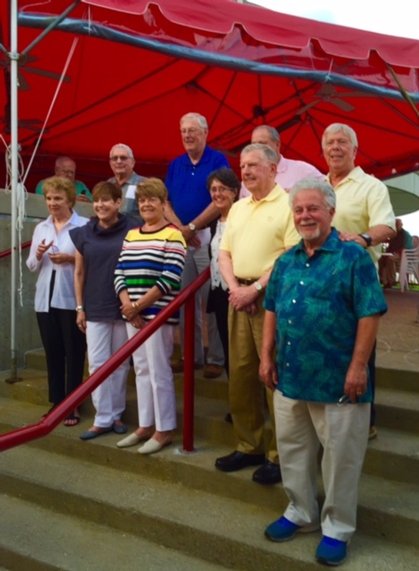 (Click Link Abovefor 75th Information)
Plan to Attend Thursday, September 15, 2016
Hotel Recommendations Posted June 8, 2016
---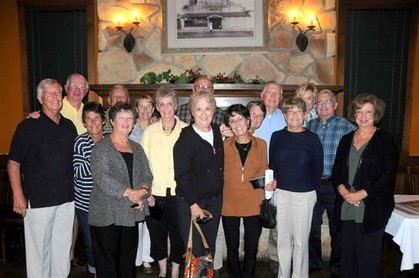 Steering Committee Had Annual Gathering on September 14th, 2015
Romano's Macaroni Grill Cincinnati, OH
You Can View a Few Pictures of the Evening (CLICK)
Reviewed Survey for 75th Thoughts in 2016
Looking for Venue in Cincinnati Around Weekend September 24th, 2016
Countdown Clock Reset !
More Details Soon
---
Steering Committee Gathering Ferrari's Little Italy October 23rd, 2014
Thinking About 2016 !
First Survey for Thoughts Click and Please Complete
---
Click on Link for : Some Pictures from Carla Storm Harness
The Class of 59 has turned 70 and celebrated at Montgomery Inn September 17, 2011..........It was a great night.
---
Quote for the Woodward Class of 1959
Today is the oldest we have ever been, yet the youngest we will ever be, so let us all enjoy this day while it lasts."
Should we do a 75th in 2016? The question has been posed.
---
As We Remember our School, our Class and our Reunions
The Web Site Allows us All to Stay Connected and Each Class Member can Post Her/His Profiles.
Interesting Statistics from Our Site
Since Launching August 24, 2008 -

88,222

Visits as of August 12, 2016
66% of Our Class has Activated their Profile on the Site
26% of Class posted Pictures
---
Many Classmates have sent the latest Woodward News.………. "Great Memories_Let's Never Forget." Look forward to celebrating our Class of 59th Birthday Bash with many of you.
Demolition Slide Show July, 2011 Good Bye Sweet Memories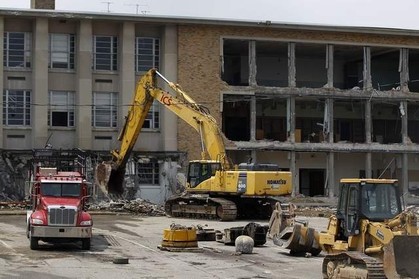 Great Memories_Let's Never Forget."
---
How About This !
Congrats Gary and Sharon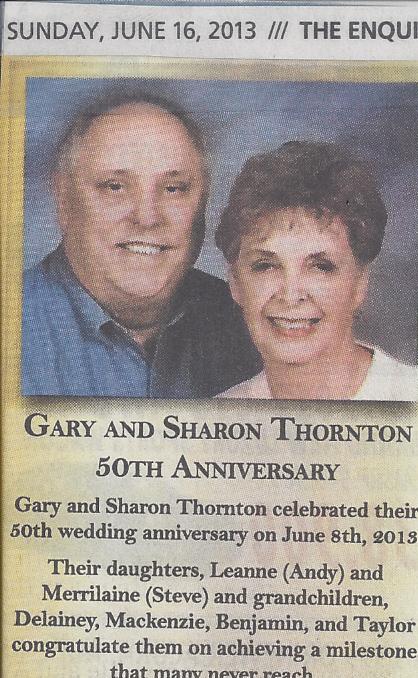 ---
April 20, 2011………..Great story about one of our most colorful classmates………David Kadetz
David Kadetz, owner of Izzy's, dies at age 70
---
Remember This Team?*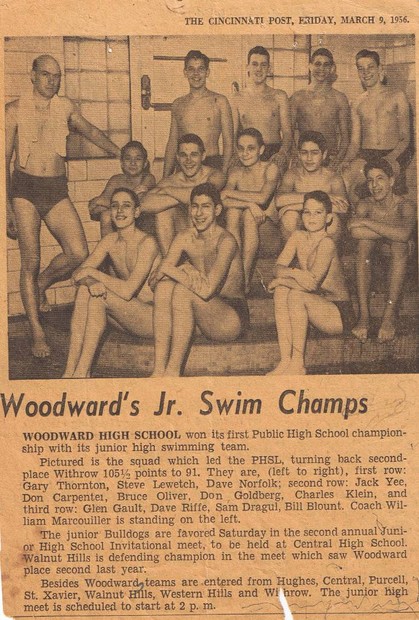 *Supplied by Chuck Klein Class of 1960
---
FaceBook Links:
Just found out that we could do this and if anybody wants to be added it might connect more of the Woodward Class of 1959..........Let me know if you want to be listed and we can your FaceBook Link. ken2learn@aol.com