In Memory
Bruce Humphries
We think Bruce was first of our Classmates to join the Memory Page and it was not long after our graduation in 1959.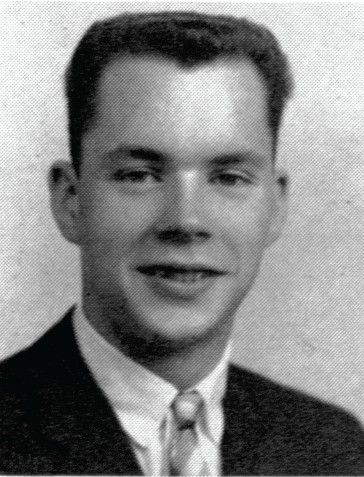 Many of us will remember that Bruce had a younger brother, Keith, who graduated in the Class of 1961.
This morning August 31, 2009 we heard from Keith in Prescot, Arizona and his recollections are posted for all:
After leaving Woodward in 1959, Bruce enrolled at Miami University but quickly discovered that the academic life was not for him. After some time in the Army Reserves, he joined the 3-M Company in Cincinnati as an industrial tape salesman - a job he really liked and was good at. During that period he met Bettye, a cute Kentucky girl who was then working as a reservation agent for American Airlines.
Bruce was promoted and he and Bettye moved to a suburb of Indianapolis where they seemed to fit in and thrive. Gone were the Austin Heally, the Jaguar XK-120, and the SCCA racing scene (although all the trophies moved with them.) Bruce and Bettye had three children, Lisa, Kevin, and Kristen (each of whom is now well over 30!). I can't exactly remember the year, but think it was 1970 or 1971 when I got a call from Bettye to come visit Bruce in the hospital. He had been diagnosed with brain cancer and had just had surgery. We visited and talked and spoke about all of his high school friends and escapades - many of which I had not known before. It was only two months later that the tumor had grown back and he passed peacefully with all of us, including our sister Mary Lou (Living in Medina, OH then) and parents (who still lived in Cincinnati) having visited with him frequently.
Bettye has remarried to a great guy and lives in Granger, IN. The "kids" are spread around Indianapolis and Round Rock, TX - all successful and healthy. If you saw Kevin today - you would see a near mirror image of Bruce. Naturally, we all keep in fairly close contact - given that my wife Nancy and I live in Prescott, AZ.
Thanks to all his classmates from '59 for the remembrances of my "big brother." After all these years he is still missed - but also remembered.
D. Keith Humphries Class of '61
KeithinArizona@aol.com