2009 Reunion Weekend
Information on Reunion Weekend
Saturday's Transportation schedule

Friday's Golf Outing Ridge Country Club

Places to Go in Cincinnati

Skyline Chili Gathering Friday & Graeter's Surve Results

Brunch "Au Revoir"

About Hotel of Choice

Lost Classmates
---

Woodward 50th Class Reunion

Schedule of Transportation Services

Saturday, September 12th

Committee Chair Alan Richard (Dick) Brown

Woodward High School Tour

· 10:00 AM Gather at Sixth Street Rear Entrance Millennium Hotel

· 10:15 AM Bus Departs for WHS

· 10:35 AM Arrive Woodward Front Circle just like 1959

· 11: 30 AM Tour Ends and Board Bus for Return to the Millennium

· For those using personal transportation park in front circle or if needed student/teacher lot. Again just like 1959

11:30 - 1:15 Lunch - On Your Own

City Tour

· 1:15 PM Gather at Sixth Street Rear Entrance Millennium Hotel

· 1:30 PM Cincinnati Tour Commences

· 3:30 PM Tour Group returns to the Millennium

Moonlite Transportation

· 5:15 PM First Route to Moonlite - Gather at Sixth Street Rear Entrance Millennium Hotel

· 6:20 PM Second Route to Moonlite - Gather at Sixth Street Rear Entrance Millennium Hotel

· 7:00 PM Our "Woodward Class of 1959 Assembled & Welcomed at Moonlite - Group Photo 2009 will be taken on dance floor when all have arrived

· 9:45 PM Early Bus Return available to Millennium

· 11:00 PM Second Bus Return available to Millennium

· 12:15 PM Final Bus Return to Millennium

--------------------------------------------------------

Attendees (Bus & Cars) will enter the West Parking Lot - Gate 1 and we will have Reserved Parking immediately behind Moonlite including Handicap Parking and golf cart shuttle as required. Parking is free advise lot attendant that you are attending Woodward's Reunion.

---

Friday, September 11, 2009 Woodward Class of 1959

Golf Outing

10:00 First Tee Off (George Bryson Foursome)

As of Saturday September 5th, we only have 18 confirmed golfers and we have room for 40. Do not be afraid to join us. I think the only member of Woodward's 1959 Golf Team is Fred Sanders and the only pro to have signed up, thus far, is George Bryson.

Let us know if you want to join this great group. Jerry Horwitz is our member host and would love to see us all there. If not for golf come by for lunch around 12:30 or so.

All are welcome to bring a golfing pal or another Classmate. You can pay at the course or advance pay to David Lepof.

Sign Ups and Requested Foursomes or Twosomes:

Foursome : George Bryson, Jack Hebbler, Glen Hergert and Gene Magnarini 10:OO AM Tee Off

Twosome: Dan Carpenter and Tom Reiber

Twosome: Judy & Jerry Rubin

Barry Binkley

Charlie Campbell

Jerry Horwitz

John Feledy (Jill Lankford's Husband)

David Greene

Peter Leeds

Jim Mahan (Judy Dudley's Husband)

Ken Richter

Fred Sanders

Sterling Williams

Bruce Oliver & Gary Thornton (Added 9-9)

John Tinker will be at the Club for lunch only and maybe give us all some golf lessons. Others are welcome to come out to the course. If I am correct, it is one of only two courses that remain in our Woodward School District. (Circa 1959)......The other would be Maketewa.

If my count was correct, we have 18 Players and room for 22 more....Jerry and Pete Leeds will organize the foursomes and any games you might want to include. We could easily do a Skins Game? There is still plenty of time to join in the fun and camaraderie of a day at the golf course.

Let us know if you want to join us and the earlier the better, in order for Jerry and Peter to line us up at the outing.

---

Places to Go in Cincinnati

Eden Park, Mt. Storm, Devou Park (KY) - enjoy the view

Fountain Square- Fifth St

Cincinnati Zoo - still on Vine St

Cincinnati Reds Hall of Fame & Museum -100 Joe Nuxhall Way (at the stadium)

Contemporary Arts Center -44 East Sixth St

Findlay Market -Race St, Over-the-Rhine

Krohn Conservatory -Eden Park, Mt Adams

National Underground Railroad Freedom Center- Freedom Way-next to the Reds' stadium

Newport Aquarium- Levee Way, Newport

World Peace Bell- 421 Monmouth St, Newport

Jungle Jim's - Dixie Hwy, Fairfield

U. C. or Xavier Campus

Places to Eat & Drink

Hathaways- Carew Tower - like it's 1959 - open at 8:00 AM on Saturday

First Watch - 700 Walnut, Breakfast or Lunch

Izzy's - 8th and Elm

Palomino-5th St, above Tiffany's, lunch on Saturday

Nada - 6th & Walnut, Fri lunch

Bootsy's - Walnut, between 6th & 7th, dinner & small plates

Via Vita- Fountain Square, late night happy hour, 11:00-2:00am

Jean-Ro Bistro-Jean Robert Cavelle casual - 413 Vine

Jeff Ruby's Steak House- 7th and Walnut, dinner, must have reservation

Havana Martini Club - Fifth St, between Race & Vine

---
Skyline Chili Welcome to the Class of 1959's Reunion Weekend

Fourth and Sycamore
254 East Fourth Street (513) 241-4848

Friday, September 11th - 6:30 - 9:30 PM
Committee Chair and Back Up Photographer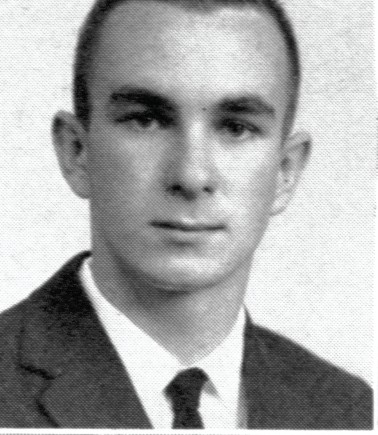 Brian Herrmann
Directions:
Here is a little map that shows the Millenium Hotel Location and Skyline is about six blocks away.

Map of Millenium Location

.

I would walk down to Fourth on Elm- south (0ne Block and then five blocks east to Fourth & Sycamore)

If you are driving, parking should be plentiful on the streets of Cincinnati after 6:00 ......no fees. Here is a map of the Skyline location and nearby parking garages as needed. Click here to see Nearby Parking use the P Icon and it wil show parking.
The Woodward Class of 59 Graeter's Survey:
Will be validated by the statisticians of the Class, but with our sampling survery we think we have been able to satisfy roughly 80% of the attendees with this distribution:
Black Raspberry Chip 19%

Chocolate Chip 19%

Butter Pecan 13%

Double Chocolate Chip 10%

Mint Chocolate Chip 9%

Black Cherry 6%

Mocha Chip 6%

Peach 5%

Vanilla 5%

Pralines & Cream 4%

Chocolate 4%
---
"Au Revoir" Brunch - Millennium Hotel
"Bistro on Elm"
9:00 Sunday, September 13, 2009
(Changed due to flight plans and Bengal Traffic)
Committee Chair
Virginia (Ginny) Roberts Childers
Check in Hotel for Location
We have 81 Attending as of September 8th
Check in with Ginny or Dave Lepof with any Additions
---
Reunion Memory Booklet
Coordinator: Gary Thornton
Photos to be taken during Reunion Weekend

Book mailed following Reunion

All Attendees Free

Will contact non participants option to be included and buy.
---
1959 Year

Book DVD
Coordinator: Ken Richter
---
---
Recommended Hotel for Reunion Weekend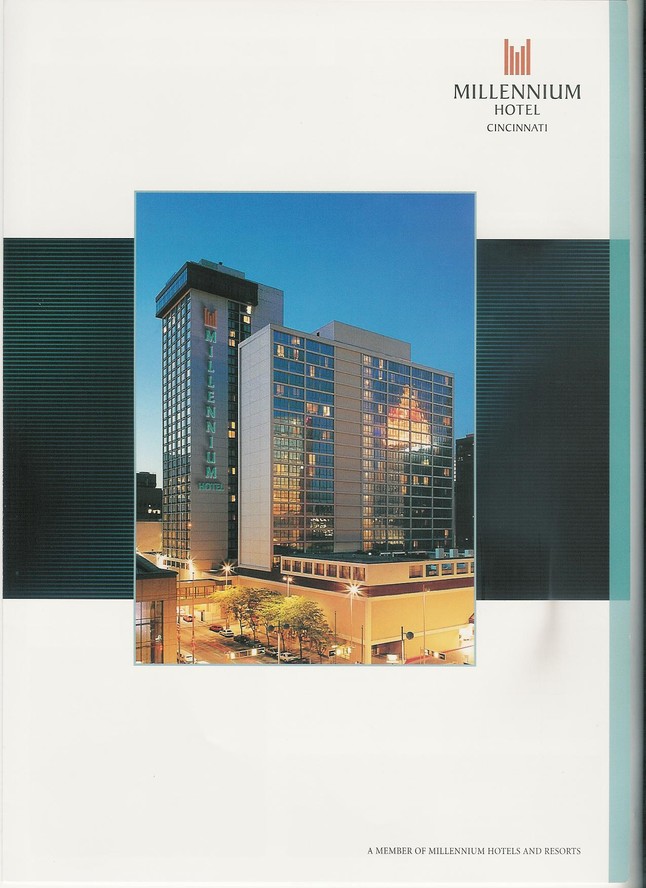 Our Group Code: 0909WREUNI

Millennium Hotel Cincinnati
150 West Fifth Street
Cincinnati, OH 45202
Woodward Rate of $89/Standard Room Good Until August 12th.
 

You can make your reservations by the Internet, Fax, Phone.  

Voice: 800-876-2100 ,513-352-2129 or,513-352-2217

Fax: 513-357-8688

Our Contact: Maria Conner 

Rate: Standard Room $89 plus tax/night 

Group Code: 0909WREUNI (use group code on all correspondence) 
Committee Chair Virginia (Ginny) Roberts (Childers)





---
Message From the Search Committtee
As of Tuesday, September 8, 2009 the Search Committee has not been able to contact/find the following Classmates. We will not give up until we find all and ask for your help.
Returned Mail Last Know Address 5 Classmates
First Name
Last Name
Married Name
Email
Address
David Howard
Dressler
993 Memorial Drive
John Willard
Kuhlman
15 W. Dorothy Lane
Rosalene
Livesay
Beebe
550 Jonesboro Road
Teri Sue
Nessanbaum
Davis
28 Nevell Street
Randye
Rosenbaum
Low
187 Hamilton Avenue
Search Team Could Not Locate -15 Classmates
First Name
Last Name
Married Name
Lou
Diemer
Linda Ruth
Dillon
Smith
Steven Schafer
Evendoll
Sandra Jean
Freeman
Frank
Gosling
Betty Louise
Green
Ruth Franceds
Holo
Marilyn
Howard
Shirley Mae
Kratzer
Wsinger
Harry
Lee
Bob Gilbert
Leming
Shirley Ruth
Martin
Anna Lois
McIntosh
Larry Leroy
Schock
Michael David
Smith
Michael Robert
Thiel